'A mind
is a terrible thing
to box'
DM
Professional designs that captivate attention and
Emphas-Eyez your message

Below is a sampling of the range of the work DigitEyez performs. (Video work is on the

Video

page).

OR

View categorized samples of:

Video

,

Web

and

Illustration

.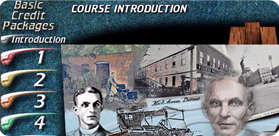 INTERACTIVE:
Ford Credit Financing
Computer-Based Training (CBT) GUI for Ford Credit employees explaining the basics of financing via a more 'creative' metaphor: 'painting a credit picture for yourself and the customer.'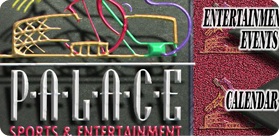 INTERACTIVE:
The Palace of Auburn Hills
This award-winning "InfoTainment" project helped launch a series of other awards and recognition for my designs. Several identical kiosks greeted patrons of the Palace and offered them games, discounts and trivia.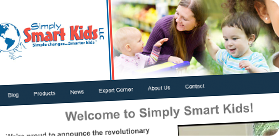 WEB:
Ecommerce website: Simply Smart Kids
A very basic website created from a template and puffed up with some custom code and Photoshop know-how. This ecommerce site went "live" on 12/8/2011.
Visit Simply Smart Kids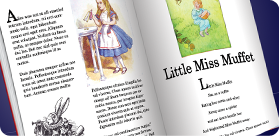 ILLUSTRATION:
1 Brain + 2D Tools = 3D
Here are a couple of great examples of high-end illustration skills. While these images look very 3D, I created these images using only Illustrator and Photoshop (and years of professional experience.)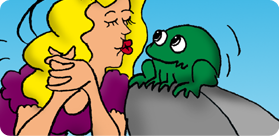 ILLUSTRATION:
Hand drawn cel animator/cartoonist
Part of my rich background is as a cel animator. I've done numerous cartoons and hand-drawn animations that help bring levity and an organic quality to the project. See my (albeit older) video demo on the Video page.
Or click here.
WEB:
Flash website: Army of One
Self-promotional website built and customized entirely in Flash. It's a little older, but I still like it. It hasn't been updated for a while, but it showcases much of my earlier work.
Visit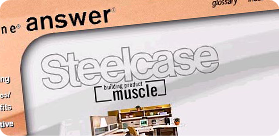 WEB:
My very first website: Steelcase.com
The first site I ever designed was for Steelcase Furniture. Their site has long since been upgraded and changed hands several times. It's simplistic by today's standards, but this is when web was brand new and we were just trying to figure it out!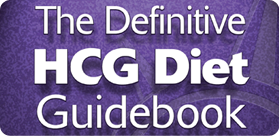 WRITING/ILLUSTRATION:
The Definitive HCG Diet Guidebook (Author/Illustrato)
84,000 words and a LOT of sweat equity went into my first book. Targeted to be published in January, 2012. I'm also a paid moderator for and prolific blogger to a weight loss site.
Visit the book site.