'A mind
is a terrible thing
to box'
DM
Skill Set

Design | Project Coordination
ADOBE CREATIVE SUITE
• Photoshop (Advanced user)
• Illustrator
• In-Design
Skills Overview
Award-Winning Experience
DigitEyez is all about vision. Your vision melded with years of real-world application of award-winning design know-how. Whether you need a design team or an "Army of One," DigitEyez brings over two decades of experience and success to every project. Award-winning designs include projects for Ford Motor Credit, The Palace of Auburn Hills, The Detroit Zoo, and Daimler-Chrysler. With a full range of capabilities using industry standard software (The Adobe Creative Suite as well as a host of other custom tools), DigitEyez delivers visually stunning work.
Project Coordination & Management
How do you keep thousands of assets, hundreds of communications, and dozens of deliverables straight? By having a system and experience that are not only robust but also flexible.
• I see the BIG picture
• I know how to plan both large- and small-scale projects
• I orchestrate timelines and milestones to guage and drive progress.
The end result is your project delivered on time and at (or below!) budget. Trust your project to a company that knows how to maximize efficiency without sacrificing quality.
Trust DigitEyez.
Web Developer & Instructor | Instructional Design
If ever Web know-how was essential, it's now. I've been a Web author and crafting websites for years. As an ADDIE model Instructional Designer, I wrote as well as taught the Web & Flash curriculum for Specs Howard School of Media Arts and Akiva Hebrew Day Schoo (high school Digital Arts curriculum).
I understand that every course needs a solid strategic foundation to be successful. I help define your core marketing objectives, examine your audience's goals, create user personas, and study your brand in order to design beautiful, functional websites that communicate your messages and accomplish your goals.
Communication
26 letters and a handful of symbols. When that's all you have to work with you have to know how to use them. I'm a prolific writer, and a published author (see: definitiveHCG.com) who knows how to assemble thoughts into an impactful message. My formidable language and literacy skills are brought into every written and verbal interaction.
Video & Motion Graphics
Video has exploded on the Web. So much so that many people would rather "watch" then "read." I'm an experienced animator and "video rat" who understands how to tell your story using moving images. I can work within a production team or fly solo, creating absolutely everything "in-house"—static and motion graphics, drawing from my background as an accomplished musician using:
• Photoshop and After Effects
• Soundbooth or Pro Tools
• Final Cut Pro, Captivate, and Screenflow, and
• DVD Studio Pro
With all of this know-how, it's no hyperbole to call myself
"An Army of One."
Daniel Millen
The Mind behind the Eyez.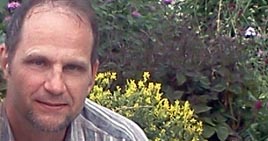 DIGITEYEZ WAS FOUNDED by Daniel Millen.
His 23+ years of demonstrated project management and leadership, creative development and communications skills as a Designer, Writer and Web and Print Author give you the benefit of proven staying power in a field that reinvents itself every 18 months.

" I'm a technologically-savvy problem-solver who brings experience, excellence, and passion to each project. "

Kudos
What others are saying...